Cabinet SAFE from NTI-Docs: Paperless office software for Toronto and Greater Toronto Area
NTI-Docs is Toronto and the surrounding GTA's source for industry-leading Cabinet SAFE and SAFE CLOUD paperless office software.
SAFE is a complete electronic document management software solution, allowing Toronto and the GTA area organizations to increase efficiency and security, mitigate compliance risks, save physical space and reduce their carbon footprint – all without fundamental changes to existing workflows and processes.
By creating a centralized repository where all documents are accessed, managed, indexed and shared, SAFE electronic document management software allows Toronto and the GTA area organizations to get rid of paper, find information easily and focus on core competencies.
SAFE is ideal for any business, nonprofit or municipal group in the Toronto and GTA area looking to replace a traditional filing system with a centralized, secure place to store all of their documents.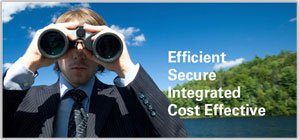 Available installed on local servers or in our Canadian based cloud, SAFE can help you:
Save significant amounts of time, money and headaches
Eliminate lost documents and filing mistakes
Access information quickly, on any device
Automate business processes electronically
Improve efficiency and accountability
Take your Toronto and GTA based business paperless – simply
SAFE paperless office software is dramatically more efficient, secure and sustainable than legacy filing systems. But that doesn't mean its implementation comes with a steep learning curve and an initial drain on production. At NTI-Docs, we only deploy Cabinet software after an in-depth discovery process, allowing us to customize SAFE to your existing business practices and rules.
The result is an efficient, fully digital version of your organization's workflows, working hard from Day 1 to create maximum efficiency — and ROI — with minimal ramp-up time and disturbance.

In the cloud or installed locally. It's your call.
Cabinet SAFE document management software is available both as installed software and SaaS and is Canadian hosted.
SAFE Paperless Office Software
SAFE is Cabinet's traditional document management suite for Toronto and GTA based companies, installed locally and accessed via a desktop application. It's sold as a one-time software purchase.
Best for: Toronto and GTA based organizations with a dedicated IT staff and a local server.
SAFE CLOUD Paperless Office Software
SAFE CLOUD is Cabinet's cloud-based document management offering. It features all the security and efficiency of SAFE, but is managed, upgraded and backed up on remote servers. SAFE CLOUD is sold as a monthly subscription and is hosted right here in Canada.
Best for: Toronto and GTA based organizations with little or no IT capabilities, or who need the cash flow advantages of a monthly subscription model.

Any document. Anywhere. Any time.
Business in Toronto in the 21st Century is a 24/7/365 proposition. For an organization to be efficient, nimble and agile, managers and employees must be able to work with mission-critical documents anywhere; at home or on the road, at their desk or on vacation.
That's why Cabinet SAFE is much more than a "virtual filing cabinet." SAFE lets you access – and use – any document, anywhere, any time. Call up a file in a client meeting. Approve an invoice from your office in Toronto. Review a proposal at Pearson International Airport in Toronto. With Cabinet software from NTI-Docs, you're always connected.
Desktop app – Enjoy unfettered access to all document management, workflow, scheduling and sharing capabilities.
Browser – The Cabinet WEB module lets you access documents from any standard web browser – even on a tablet!
iPad – The Cabinet MOBILE app offers a streamlined user experience and intuitive touch controls for iPad users.